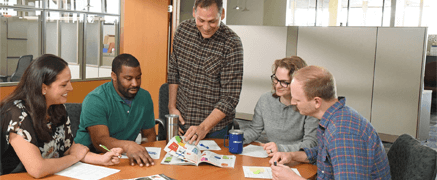 About 4imprint
Learn what makes us who we are & what we're passionate about.
Our History
The original principle behind 4imprint has always been about making the process of buying promotional products easier and less expensive for our customers. So in 1987, we started our mission to sell promotional items directly. At that time, 'direct' meant a catalog and a toll-free number. We were sure this more efficient and convenient process would save customers' time, and the absence of a visit by a commissioned sales person would allow 4imprint to pass substantial savings on to our customers.
That first catalog was 12 pages long, went to 250,000 businesses, and it wasn't much to look at by today's standards — but it was a thing of beauty to us — and it marked the beginning of a journey that has allowed 4imprint to become the largest direct marketer of promotional products.
Also, critical to our vision for the company has always been the belief that in order to offer incredible value, we must provide incredible service — and service is all about people. We strive to create an environment where people are valued and respected. After all, associates who are passionate about their work are naturally inclined to share that enthusiasm with everyone they encounter.
Our Philosophy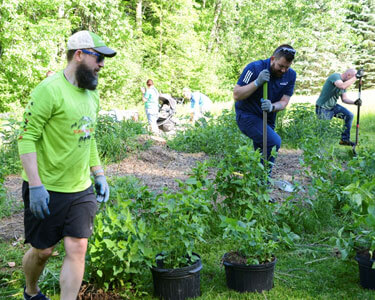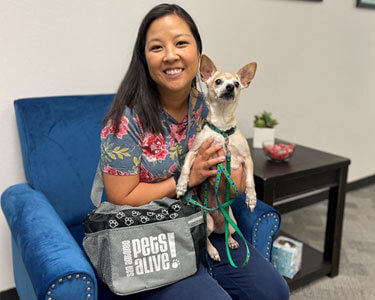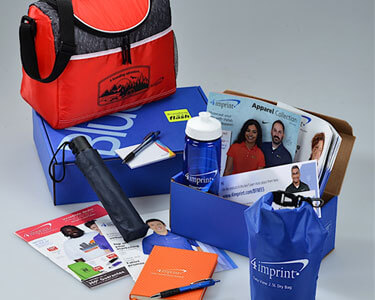 The 4imprint Blue Box®
In essence, we run the company by "The Golden Rule" — treat people as you want to be treated.
This philosophy is evident in everything we do. It's evident in the way our associates treat you, each other, and the community. 4imprint associates regularly participate in blood drives, the Salvation Army's Adopt-A-Family program, animal shelter fundraisers, penny wars to raise money for charities, the local holiday parade, and much more.
Our one by one® charitable giving program opens in new window grants $500 in promotional products to qualified organizations to raise funds, recognize volunteers or create awareness. Throughout the year, we award several grants each business day.
And, it's in our guarantee to you:
Lowest prices or double the difference back
On-time shipment or your order is free
100% satisfaction
Free samples
Free art
Free proof of your imprint
Because of the hard work of our associates, 4imprint was recently honored with these awards:
Top 100

Fortune Best Workplaces in Advertising & Marketing™

in the United States in 2022 and 2023.
Top 100

PEOPLE Companies that Care®

in the United States in 2021 and 2022.
Top 100

Great Place to Work® Best Workplaces for Millennials

in the United States in 2015, 2018 and 2021.
Top 100

Great Place to Work® Best Workplaces for Women

in the United States in 2015, 2016, 2017, 2018, 2020 and 2021.

Great Place To Work® Best Small & Medium Size Companies

to Work For in America in 2008, 2009, 2010, 2011, 2012, 2013, 2014, 2015, 2016, 2017, 2018 and 2019.
Top 10

Great Place to Work® Best Workplaces in Advertising & Marketing

in the United States in 2015 and 2016.
Counselor Magazine 2015

Power 50

.
Oshkosh Chamber of Commerce

"Enterprise of the Year"

in 2015.
Oshkosh Convention & Visitors Bureau Partner in Tourism Award 2008.
Lake Winnebago B2B magazine

"Best Places to Work"

2002, 2004 and 2007.
2007 Wisconsin Corporate Report

Corporate Citizenship Award

.

Overall Excellence award

from the area Community Blood Center.
Oshkosh Chamber of Commerce 2004

"International Business of the Year"

.
4imprint Today
Today, 4imprint employs over 1,000 people and we're part of 4imprint Group, Plc, a publicly-traded company on the London Stock Exchange. Kevin, a 32-year company veteran, is now CEO.
Over the years, 4imprint has expanded that 12-page catalog into multiple titles, like branded apparel and custom gifts. You'll also find new product ideas and samples in our Blue Box® mailings, which are available only to 4imprint customers. Additionally, the 4imprint websites show thousands and thousands of additional products that can be imprinted with your logo — more than we could ever fit into one of our catalogs — and give you the chance to look at additional product images, zoom in to see the detail and request samples.
Whether you find your perfect logoed product in one of our catalogs, in a Blue Box or on one of our websites, you can be certain that your 4imprint representative will be with you through every step to get you your product when you need it.
Over the last few years, we have expanded our brands and product offerings to provide our customers with the perfect products to promote their organizations, available only at 4imprint.
Crossland®

- From jackets to blankets to coolers to drinkware, Crossland® brand promotional products are perfect for taking in the open air or enduring the commotion of the busy work week.

Refresh®

- A cool way to invigorate your brand, Refresh® water bottles, tumblers and cooler bags are a healthy addition to your marketing lineup!

Super Kid

- Inspire your youngest supporters with bright colors, friendly characters and motivational words.

TaskRight®

- Keep your logo front of mind as they keep track of ideas and "to-do's" with TaskRight® stationery products.
We are proud to say that we are well on our way to doing our part to make the earth a little more sustainable. In 2021, we were certified as a CarbonNeutral® company, and in 2022, we began the process of adding solar panels to our facilities. The 2,600-panel solar array, completed in August 2022, generates more than 40% of the facility's energy requirements, with excess being redirected back to the local power grid. The Better Choices™ program was introduced in 2022, as well. If characteristics like sustainability, environmental impact and workplace culture are also important to you, Better Choices™ now makes products easier to find with clear, precise explanations about why products are part of the program. Better Choices™ also introduces the leading organizations and third-party certifications we've aligned with to make Better Choices™ possible.
The business has grown substantially over the years. Today we serve well over 100,000 businesses throughout the U.S. and Canada. Our Manchester, UK-based team serves the UK and Ireland. Last year we carefully handled more than 1,000,000 orders for promotional products — all with an 'on-time or free guarantee'. And we work with organizations of all shapes and sizes — from most of the Fortune 500® to small family businesses and from small churches and schools to major universities and hospitals.
Even though the times and the tools have changed, our basic philosophy has not, and we continue to evolve and make a difference in the world around us.
Next time your business or organization needs promotional products, contact one of our friendly representatives, and you'll see what we mean.
You can reach us toll-free at 1-877-446-7746 or by completing this form.
To Top
of page